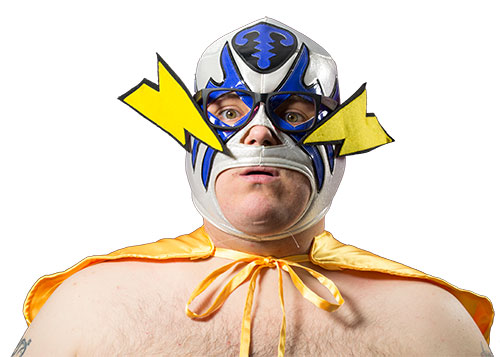 A Cajun comedy about mistakes, high stakes, and never giving up... Even when maybe you should.
Writer, Director, Producer: Tom Krueger
Starring: Mary Kay Place, Louis C. Norris, Caroline Helm, Toby Rodriguez, Kara St. Clair
Original Score: Dirk Powell and Tom Krueger
Director of Photography: Paul Sanchez
Festival Premiere: Nov 16, 2013
VOD/DVD Release: March 2014

(( youreincharge.org ))
(( facebook ))



YOU'RE IN CHARGE (Fall 2013)
Feature film | youreincharge.org
Writer, director, producer: Tom Krueger
Director of photography: Paul Sanchez
Starring: Mary Kay Place

FUZZY LOGIC (1998)
Short, 18 minutes
Starring Jared Harris, Vincent Polidoro
Producer: Ted Hope
Winner: New York Gen-Art Film Festival
Official Selection: Cannes, Sundance




Another Day, Another Time: Celebrating the Music of Inside Llewyn Davis (2013)
Directed the concert film shot at Town Hall in New York City, presented by T Bone Burnett / Joel & Ethan Cohen, produced by Scott Rudin, featuring Punch Brothers, Joan Baez, Conor Oberst, Patti Smith, The Avett Brothers, Gillian Welch and more.
U2: 360º AT THE ROSE BOWL (2010)
A live concert film featuring U2 at the Rose Bowl, for Blu-Ray, DVD, and YouTube live simul-cast. Also director of photography.



ONE DIRECTION: THIS IS US, 3D (2013)
3D concert film
Director: Morgan Spurlock
IGGY POP & THE STOOGES (in production)
Documentary
Director: Jim Jarmusch

U2 3D (2007)
The first live-action concert movie, featuring U2
Director: Mark Pellington

COMMITTED (2000/1)
Winner: Best Cinematography, Sundance
Director: Lisa Krueger
Starring Heather Graham, Casey Affleck, Luke Wilson
FISHING WITH JOHN
Television series created by John Lurie
Episode: Dennis Hopper
Episode: Matt Dillon
MANNY & LO (1996)
Starring: Scarlett Johansson, Mary Kay Place, Aleksa Palladino
Director: Lisa Krueger
UNITED STATES OF POETRY
PBS television mini-series featuring Johnny Depp, Leonard Cohen, Lou Reed, Jimmy Carter
Director: Mark Pellington
MUSIC VIDEOS
Bob Dylan, David Bowie, Stevie Wonder, U2, Joni Mitchell, Public Enemy, Whitney Houston, Bruce Springsteen, REM, Wilco, Lenny Kravitz, and more